This page features links to articles written by Jessica Corbett. Articles are sorted by publication and listed in reverse chronological order. Scroll down for a selection of articles that Jessica has fact-checked. To reach out regarding freelance writing and fact-checking opportunities, see Contact.

Jessica is currently a staff writer for Common Dreams, where she covers politics, social justice issues, the economy, and the environment on a daily basis. All of her stories for Common Dreams are available here: https://www.commondreams.org/author/jessica-corbett-staff-writer
Jessica's work for Common Dreams has been republished by AlterNet, EcoWatch, LA Progressive, Salon, Truthout, YES! Magazine, and other outlets. 

Overconsumption in America: How the U.S. gobbles up global resources — May 2, 2015
Unionizing in the Age of Adjuncts: Part-time professors nationwide seek improved working conditions — April 2, 2015
Punishment in Schools — April 3, 2014
Condoms on Camera: HIV outbreaks give new weight to LA porn law — March 6, 2014
Coverage in a Time of Crisis: An analysis of the reporting of the Boston Marathon — May 1, 2013
The Man Behind the Mop: Hood Hall's facilities attendant juggles many talents  — May 1, 2013
Lost in the Numbers: Students share frustrations with IC "diversity" — February 27, 2013
A Star by Any Other Name: The commercialization of space through the personalization of stars — December 5, 2012
Praying the Gay Away: LGBT advocates combat the myths of the 'ex-gay' movement — November 9, 2011
Supermen of Washington: Politicians use 9/11 as a tool to win elections — September 29, 2011

"An Essential Procedure": How Abortion Providers Are Persevering Through the Pandemic — April 27, 2020
Tom Fiegen Is on a Mission to Protect Citizens From Corporate Abuse in Iowa — May 1, 2016
5 Crucial Lessons for the Left From Naomi Klein's New Book — August 21, 2014 with Ethan Corey
Judge Suspended After Effectively Sentencing Rapist to Month in Jail — July 25, 2014
NHL Releases Sustainability Report — July 22, 2014
'Princeton Mom' Tells Fox Viewers to Forget Feminism and Satisfy Their Husbands — July 11, 2014
Canadian Court Calls Foul on Walmart Closing — July 1, 2014
Anti-Fracking Activists Celebrate Victory in New York State — June 30, 2014
New Super PAC Has Ties to Koch Brothers — June 24, 2014
North Carolina Passes Fracking Secrecy Law — June 13, 2014
Walmart Fined $190,000 for Health and Safety Violations at 2,857 Stores — August 8, 2013
GMO Domino Effect — July 14, 2013
Russian Official Deletes Tweet About Snowden Asylum — July 9, 2013
Egypt's Morsi Removed From Power by Military — July 3, 2013
Illinois Governor Signs Controversial Fracking Law — June 18, 2013
The Verdict: Board Votes to Close 50 Chicago Public Schools — May 22, 2013

Ithaca artists start community conversations through public pieces — November 17, 2014 with Sally Young
Groton High School reacts to hazing scandal — November 10, 2014 with Mary Kielar
Ithacans consider relaunching interfaith organization — November 3, 2014 with Christian Araos
Transgender community faces challenges in Central New York — October 27, 2014 with Emily Hull
GreenStar to open third Ithaca store as co-ops trend nationally — October 6, 2014 with Lauren Mazzo

Fight against hunger in Tompkins County accelerates during holiday season — December 20, 2014 with Mary Kielar (republished from Just Ithaca, an online publication for which Jessica served as co-editor)
Growth of Ithaca's GreenStar reflects national rise of co-op model — October 8, 2014 with Lauren Mazzo (republished from Ithaca Week)
Explainer: Understanding New York's new transgender birth certificate policy — July 24, 2014
GrassRoots 2014: Our 10 favorite photos from the festival — so far — July 17, 2014
New questions, few answers in Cornell's Facebook experiment — July 3, 2014
Despite concerns, Ithaca representatives defend medical marijuana bill — June 23, 2014
 Barbara Lifton, Ithaca area's NY state assemblywoman, is an environmental crusader — June 14, 2014
The politics, policies and past of Tom O'Mara, the Ithaca-area's NY State Senator — June 12, 2014

How the mighty haven't fallen — July 6, 2014 for Lit, a narrative non-fiction magazine published by The Ithacan
Globe trotters — November 10, 2011
Comedy tackles modern struggle — September 28, 2011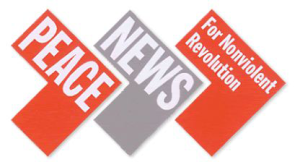 Arms traders flee activists — November 2013
Obama told he 'fuels terror' — November 2013 with Lucca Rossi
The Waddington Six take a stand for law and order — November 2013 with Lucca Rossi
Campaigners misdirect arms traders — October 2013
Nonviolence in Syria — October 2013
WOZA celebrates World Peace Day in Zimbabwe — October 2013
The Arms Fair is here! — September 3, 2013
Times to convert the arms trade? — September 3, 2013
ADDITIONAL ARTICLES
Call the Top 20 Top Recipients of NRA Cash in Congress — June 15, 2016 for The Nation
Greece Has New Independent Media—If You Want It — May 5, 2016 for The Nation
Local groups provide treatment options to residents arrested for substance use — December 8, 2014 with Sally Young for Just Ithaca*
Local hunger charities see increased donations during the holidays — December 8, 2014 with Mary Kielar for Just Ithaca*
*Just Ithaca was an online publication for which Jessica served as co-editor. It was the product of students in Ithaca College's Advanced Multimedia Journalism Workshop course, which was instructed by Pablo Calvi.
Alumni Profile: Mykal Urbina '11 — May 5, 2014 for the Park Scholar Program News Feed
CIMUN Celebrates its Tenth Year — February 25, 2014 for Best Delegate (Jessica Corbett served as the Executive Editor for the International Press Delegation at the CIMUN X conference.)
Park Scholar Saturday Seminar — September 26, 2012 for the Park Scholar Program News Feed
FACT-CHECKING
The following books were fact-checked by Jessica Corbett.
Invisible Child: Poverty, Survival & Hope in an American City — October 5, 2021, Andrea Elliott for Random House (co-checked with Cashen Conroy) (2022 Pulitzer Prize winner for general nonfiction)
The Making of a Dream: How a Group of Young Undocumented Immigrants Helped Change What It Means to Be American — January 30, 2018, Laura Wides-Muñoz for HarperCollins
The following articles were fact-checked by Jessica Corbett.
Spying on Attica: How Nearly 2,000 Cameras Tamed America's Most Notorious Prison — April 9, 2018, John J. Lennon for The Marshall Project and VICE
Alamo Drafthouse's Long History of Minimizing Sexual Assault and Harassment — February 8, 2018, Dan Solomon for Splinter
'I Am a Girl Now,' Sage Smith Wrote. Then She Went Missing. — July 24, 2017, Emma Eisenberg for Splinter
Meet the Megadonor Behind the LGBTQ Rights Movement — June 23, 2017, Andy Kroll for Rolling Stone
The Democrats' Battle for Montana — May 16, 2017, Tim Dickinson for Rolling Stone
The War in the White House — May 3, 2017, Matt Taibbi for Rolling Stone
A Serial Killer's Random Murders Are Haunting Phoenix — April 27, 2017, Michael Edison Hayden for VICE
Trump the Destroyer — March 22, 2017, Matt Taibbi for Rolling Stone (co-checked with Allie Tempus, cover story)
Betsy DeVos' Holy War — March 8, 2017, Janet Reitman for Rolling Stone
Texas May Double Healthcare Fees for Its Massive Prison Population — February 23, 2017, Max Rivlin-Nadler for VICE
American Anarchists Join YPG in Syria Fighting ISIS, Islamic State — February 14, 2017, Seth Harp for Rolling Stone (co-checked with Rick Carp)
The Radical Crusade of Mike Pence — January 23, 2017, Stephen Rodrick for Rolling Stone (co-checked with Alexis Sottile)
Rex Tillerson Could Be America's Most Dangerous Secretary of State — January 9, 2017, Antonia Juhasz for In These Times (cover story)
The Dog Factory: Inside the Sickening World of Puppy Mills — January 3, 2017, Paul Solotaroff for Rolling Stone (co-checked with Hannah Murphy)
The Pervert Who Changed America: How Larry Flynt Fought the Law and Won — December 11, 2016, Drew Millard for VICE
Welcome to Yellowbrick, a 'Rehab' for Stuck Millennials That Attempts to Turn Them Into Adults — December 5, 2016, Molly Osberg for Fusion (now Splinter)
All-American Killer: How the AR-15 Became Mass Shooters' Weapon of Choice — November 21, 2016, Tim Dickinson for Rolling Stone  (co-checked with Rick Carp)
How James Corden Conquered Late Night One 'Carpool Karaoke' at a Time — August 24, 2016, Stephen Rodrick for Rolling Stone (4,306 words, cover story)
Luke's Best Chance: One Man's Fight for His Autistic Son — July 27, 2016, Paul Solotaroff for Rolling Stone (co-checked with Hannah Murphy)
Why Hillary Clinton Doesn't Deserve the Black Vote — February 10, 2016, Michelle Alexander for The Nation (3,391 words)
'This Man Will Almost Certainly Die' — January 28, 2016, Seth Freed Wessler for The Nation (7,244 words, cover story; co-checked with Alex Lubben)
Do We Need Wolves? — March 10, 2015, John Collins for In These Times (3,911 words, cover story)
Fracking the Poor — November 19, 2014, Hannah Guzik for In These Times (4,059 words, cover story)
From Watts to Ferguson — September 22, 2014, Rick Perlstein for In These Times (3,786 words)
A Co-op State of Mind — August 18, 2014, Ajowa Nzinga Ifateyo for In These Times (3,455 words, cover story)
The Missing Native Vote — June 10, 2014, Stephanie Woodard for In These Times (4,028 words, cover story)
Is There Detroit After Bankruptcy? — August 12, 2013, Ryan Felton for In These Times (3,860 words, cover story)
How Obamacare Could Flatline — June 17, 2013, David Moberg for In These Times (3,638 words, cover story)
BLOGS
Personal Blog — journalism and personal essays
Deconstructing Journalism — media analysis and observations
BROADCAST PROJECTS
Friendship Donations Network attends Alternative Gift Fair — December 6, 2014 with Mary Kielar for Just Ithaca
Groton High School reacts to hazing scandal — November 10, 2014 with Mary Kielar for Ithaca Week
Ithaca residents resurrect Fellowship of Reconciliation — November 1, 2014 with Christian Araos for Ithaca Week
Elliott DeLine: Trans Author Releases New Book — October 27, 2014 with Emily Hull for Ithaca Week
Joe Romano – GreenStar Co-op — October 6, 2014 with Lauren Mazzo for Ithaca Week
SaveSave
SaveSave
SaveSave
SaveSave
SaveSave
SaveSave
SaveSave
SaveSave
SaveSave
SaveSave
SaveSave
SaveSave